Earn your graduate degree abroad.
Choosing to graduate abroad can prove to employers that you're flexible and culturally mobile. Many employers also think studying abroad gives you great maturity and a breadth of experience that makes you stand out from other candidates. The job market is generally highly competitive, and studying abroad may potentially enable your application to stand out from the pack. With the current economy, it is often helpful to do whatever you can to attempt to distinguish yourself among your peers.
You could gain confidence by learning the ropes in a foreign city. Your time in a new environment may also make you more independent and cultured. Your ambition could help you become a global citizen, and you will most likely learn new communication skills—both cultural and interpersonal. In our global economy, an awareness of the wider world outside your home country can go a long way. Just think of all those international businesses looking for clued-up employees, with an understanding of different cultures and how the world works.
No matter what your motivation for doing a full degree program abroad, your experience could be life changing and may impact your future in ways you never thought possible. With the increase in global communication, international education may become more valuable than ever.
Exclusive academic programs.
Our selection criteria for academic programs are based on a rigorous and accurate scientific methodology that we have developed to guarantee your employability.
FIRST STEP. Our choice of discipline is carefully scrutinized to meet the best possible criteria: Global impact; Hot topic; Job market; Career progress.
SECOND STEP. Then we analyze the academic program in depth to satisfy the most demanding key criteria: Accreditation; Ranking; Syllabus; Employability rate.
THIRD STEP. To guarantee you a wonderful personal experience during your stay abroad, we extend our assessment to the following criteria: City, Climate, Immigration, Peace & security.
Taking this innovative and methodical approach, we offer world-class academic programs with our university partners who are leaders in Europe and the world.
Undergraduate Data Science programs.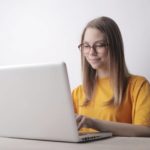 Bachelor in Data Science
Data Science and Artificial Intelligence are two of the main drivers of economic and social development and are at the basis of the 4th Industrial Revolution. The Degree in Data Science aims to strengthen the intermediate step between data collection and decision making based on them.
Read more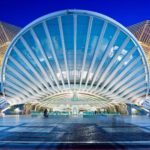 Bachelor in Information Systems
This degree aims for students to acquire skills that will enable them to analyze, design and implement Information Systems and Technologies, establishing the connection between the various business areas and the area of Information Systems.
Read more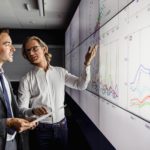 Bachelor in Information Management
In today's society, companies deal with massive volume of data generated by numerous sources daily, resulting in a high demand for professionals with skills in the area of Information Management who are able to use the latest analytical techniques and tools to support decision making.
Read more
Undergraduate Business programs.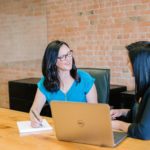 Bachelor in Management
BSc Management students acquire the skills needed to be effective managers. They learn how to understand organizations and management practice through the rigorous lenses of economics, finance, statistics, mathematics and accounting.
Read more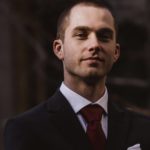 Bachelor in Business Administration
The International Bachelor's Degree in Business Administration is a pioneer in its internationalization strategy keeping up with changes in international teaching standards and the demands of a constantly changing global labor market and business environment.
Read more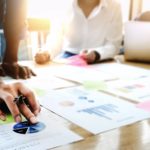 Bachelor in Economics & Finance
The international Bachelor's Degree in Economics & Finance has a dual mission: to examine the behavior of the economy and its relationship to business and governments, and to study the funding and investment needs of corporations, individuals and institutions.
Read more
Bachelor in Marketing
The global bachelor in Marketing is designed to meet the challenges of the disruptive and ever changing global market environment. It is future oriented, internationally minded, with fully digital content and analytical focus.
Read more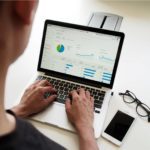 Bachelor in Economics
The degree in economics uniquely combines three elements essential to the training of an economist: A solid background in economic theory ; A high degree of interdisciplinary learning in fields complementary to economics; Mastery of the analytical tools of economic reality.
Read more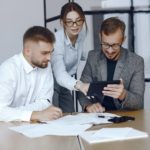 Bachelor in Finance
The Bachelor in Finance! is an innovative and up-to-date study program, which blends current trends in finance and advancements in technology with financial theory.
Read more
Undergraduate Design programs.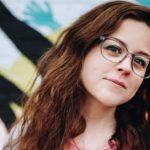 Bachelor in Design
The Global Bachelor in Design has a strong international component with the participation of international academic staff and a mandatory semester of mobility. It is centered on learning models of project-based learning and involving students in real projects and challenges with companies and studios.
Read more
Bachelor in Games Development
This course offers a sound education in all aspects of information technology and develops the diverse skills necessary for a career in computer games development. Graduates gain an enhanced work-ready expertise in games development, iterative design processes, team project planning and management, and games-specific technology.
Read more
Bachelor in Creative Technologies
This innovative degree develops the essential skills required of future hybrid professionals in the digital, audiovisual, multimedia, web & mobile applications, and gaming fields by combining computer science, design, art and humanities.
Read more
Guide to graduate abroad.
Introduction
For most degree seeking students, studying abroad is a brief stint bookended by long years of more traditional studies. However, some students are kicking it up a notch. Instead of limiting their education abroad to four weeks or a single semester, more and more students are enrolling in full degree programs at foreign universities. No matter if the inner depths of your degree-seeking-soul are determined to complete an undergraduate or graduate program abroad or if you have never even considered the idea, you are in luck, because there is a degree program abroad to suit any student's desires.
Step 1. Begin the search
There are many factors to weigh as you hone in on your college/university of choice, but location and area of study should be at the forefront. First of all, you should decide on what course you would like to study at university. It's important to note that although most universities offer similar courses as those you may encounter at home, some changes and differences in modules can occur so check with each university first. If you are picking a course abroad, you should also take into account the cost of undertaking such a degree, the cultural differences you may encounter at university and outside of your institution (from habits and customs to racial and gender issues, to name but a few) as well as the validity of such a degree. Europeans universities work on the ECTS points system (The European Credit Transfer and Accumulation System) and US universities use the SCH system (Semester Credit Hours System).
So you must decide, do you wish to identify your preferred major or academic focus, and THEN choose a university that specializes in your area of study or do you wish to identify a country that has long enchanted or inspired you, and THEN choose a program offered at a university in that wonderland?
Both are appropriate and justifiable approaches to choosing your international degree program. Other deciding factors may include ease of visa logistics, cost of living in-country, and opportunities for work or internships (you won't be in class all the time, after all!). Make a list of all of your non-negotiables and work backwards from there.
Step 2. Choose a degree level
It's important you check the validity of your degree abroad for two reasons:
If you decide to switch your degree to another university, either at home or abroad, you will need to see if your course matches up to other university requirements.
If you choose to work back home or in another country, you need to make sure your degree holds international value. As such, you should research your course and university before applying.
Our education's counsellors can guide you, so you choose a degree that matches your wishes and future plans.
Postgraduate students often cite the opportunity to study abroad in a destination inherently related to their industry as a major factor in deciding to take the leap to earn a degree abroad. Access to special collections, primary sites, or key source materials depends on your location, so be sure to choose wisely! In many disciplines, the most notable thinkers or leaders in the field are not located in your home country, as they tend to be international scholars themselves. Earning your master's degree abroad with give you the opportunity to work with renowned professors on specific projects, which is a highly attractive aspect for most international students.
Another important factor is the increased hire ability that often comes with earning a postgraduate degree abroad. For students open to working overseas, building off of an international network and diverse student body can only lead to more international job opportunities! Earning your degree in a location that you could see yourself living and working in in the future will provide you with numerous benefits; for example, it will increase your ability to find work and visa opportunities post-graduation.
Step 3. Consider costs & affordability
Depending on your home country, earning a degree abroad can potentially cost you less than you would normally fork out earning a degree at home. While the cost of your degree program abroad may end up costing you less, sometimes the cost of living can be more expensive in your host country than your home country. As you mentally budget the cost of earning your degree abroad, be sure to consider the financial implications of the entire package, not just the cost of tuition.
Before you make a decision, be sure to check out all the scholarships opportunities available for students who decide to earn a degree abroad too.
Step 4. Apply and prepare
Applying to earn a degree abroad will take a few more steps than your run-of-the-mill application to a local university. The most important step for prospective students is to express their interest in the program and touch base with an advisor early on.
Keep conscious of application deadlines and requirements, as degree programs abroad will vary in their prerequisites and demands. Some colleges/universities may require proof of English fluency (such as IELTS, or TOEFL), and others may need proof of financial standing.
Don't get bogged down in the paperwork, just chip away at it piece by piece!
Once you've been admitted to your dream college/university, get all of your ducks in a row back home to prepare for your international move. Sort out your bank account, apply for the proper visas, buy some good walking shoes, pig out on your favorite meals, et al. After classes begin, try hard to not be too distracted by the cultural sights and sounds surrounding you. You are there to study, after all!