Why you should consider studying a Creative Technologies degree in 2024?
Maker? Thinker? Futurist? Coder? Performer? Technologist? Conservationist? Designer? Interested?

Employability >96%
---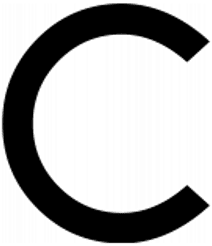 Creative Technology is the fusion of computer science, creativity, engineering, and new media, leveraging technology to innovate products, services, and experiences across various fields, meeting consumer needs and boosting business competitiveness. Creative Technologies degree has been developed in response to the growing demand from creative industry employers [from film, animation, and games, to virtual, augmented, and extended realities] for graduates that combine hands-on technical skills with creative and design flair.
---
The rise of digital technologies, evident in terms like the 'Fourth Industrial Revolution', highlights the need for technologists possessing advanced creative and transdisciplinary skillsets. 'Creative Technologies' (Creative Tech) is a field aimed at equipping graduates to integrate knowledge and practices from diverse disciplines such as Computer Science, Design, Engineering, Entrepreneurship, and Fine Arts. By fostering a diverse skill set across multiple technologies, Creative Tech professionals surpass conventional roles, enabling them to generate novel ideas, concepts, and implement effective solutions.
The creative technology sector, for example, has become a central driver of economic growth and employment in British Columbia (Canada).
|

DO YOU TRULY, REALLY, SERIOUSLY KNOW WHAT IS A CREATIVE TECHNOLOGIST?
The creative technologist invents new products and applications by blending cutting-edge science and technology with creativity, adapting to change and producing a hybrid of strategic, conceptually minded, and forward-thinking approaches.
Some of the specific responsibilities of a creative technologist include:
Brainstorming and developing new ideas for interactive experiences
Prototyping and testing new technologies
Integrating new technologies into existing systems
Working with designers, engineers, and other creatives to bring ideas to life
Providing technical support and training to users
As technology continues to evolve, the role of the creative technologist will become increasingly important. Creative technologists will be responsible for using technology to solve problems, create new experiences, and engage audiences in new ways.
|

GLOBAL MARKET
The global creative technology market is expected to reach USD2.2 trillion by 2025. The sub-sector creative multimedia industry is booming to be one of the most sought-after industries in the world. Industrial research suggests that the total value of global animation industry have reached USD200 billion in 2020. Meanwhile, the global eSports industry is growing at a rate of 22.47% year-on-year and is forecasted to attain USD33.38 billion in 2032. The global AR and VR headsets market size was estimated at USD 6.78 billion in 2022 and it is expected to hit around USD142.5 billion by 2032, growing at a CAGR of 35.6% during the forecast period from 2023 to 2032. This trend of exponential growth applies to the Global Creative Software Market to be valued at USD8.92 billion in 2021 and will grow at a rate of 6.8%, with an estimated value of USD13.42 billion by 2027.
|

JOB OPPORTUNITIES
The growth of the creative technology market is being driven by the increasing demand for digital experiences, the rise of new technologies such as artificial intelligence and virtual reality, and the growing popularity of online and mobile platforms. Hence, the creative technology job market is expected to remain strong in the coming years.
In the United States, the creative technology job market is expected to grow by 13% between 2020 and 2030.
In Europe, the creative technology job market is expected to grow by 15% between 2020 and 2030.
In Asia, the creative technology job market is expected to grow by 20% between 2020 and 2030.
Todays most in-demand creative technology jobs include:
UX/UI designers
Motion graphics designers
Web developers
Game developers
Data visualization specialists
Augmented reality and virtual reality developers
The table below highlights the global index of salaries in creative technology jobs in 2023.
| Country | Salary (USD) | Median Salary (USD) |
| --- | --- | --- |
| United States | 120,000 | 80,000 |
| United Kingdom | 95,000 | 60,000 |
| Germany | 85,000 | 55,000 |
| France | 75,000 | 50,000 |
| China | 65,000 | 45,000 |
| India | 55,000 | 40,000 |
| Brazil | 45,000 | 35,000 |
| Russia | 40,000 | 30,000 |
|

HOW TO BECOME A CREATIVE TECHNOLOGIST?
If you are interested in a career in creative technology, you should consider studying a Creative Technologies degree.
The Global Bachelor in Creative Technologies

is an engineering degree like no other. Encompassing a broad, transdisciplinary course of study, the degree blends creativity and design with a rigorous engineering curriculum that emphasizes critical thinking, problem-solving, and creative production. Attracting designers, technologists, makers and inventors who seek diverse and adaptable skills, the degree opens doors to a wide range of 21st-century challenges and opportunities.
---
Still looking for a creative technologies program?
Global Bachelor in Games Development

offers a sound education in all aspects of information technology and develops the diverse skills necessary for a career in computer games development. Graduates gain an enhanced work-ready expertise in games development, iterative design processes, team project planning and management, and games-specific technology.

Global Bachelor in Creative Technologies

develops the essential skills required of future hybrid professionals in the digital, audiovisual, multimedia, web & mobile applications, and gaming fields by combining computer science, design, art and humanities.

Global Bachelor in Design

has a strong international component with a mandatory semester of mobility. Students collaborate in dedicated studio spaces, cultivating design skills, theories, methods, and processes to craft objects, communicate concepts, and develop meaningful interactions.